We embrace and appreciate the opportunity to care for your loved one.
Activities for Assisted Living and Memory Care
A well thought out activities program is at the heart of the quality of life for residents in our facility.  Our programs are quite creative and stimulating for the mind.
The Park at Bay Area offers a variety of activities to suit each residents varying abilities and interests.  Exercise has been shown to decrease depression, falls, and blood pressure while improving strength, balance, and sleep.  Physical activity also stimulates blood flow to the brain, which may help improve cognitive function.
Activities for Active Seniors
Staying physically active is always ideal. Seniors have a wide range of options for doing just that. Here are some common activities for seniors in all walks of life.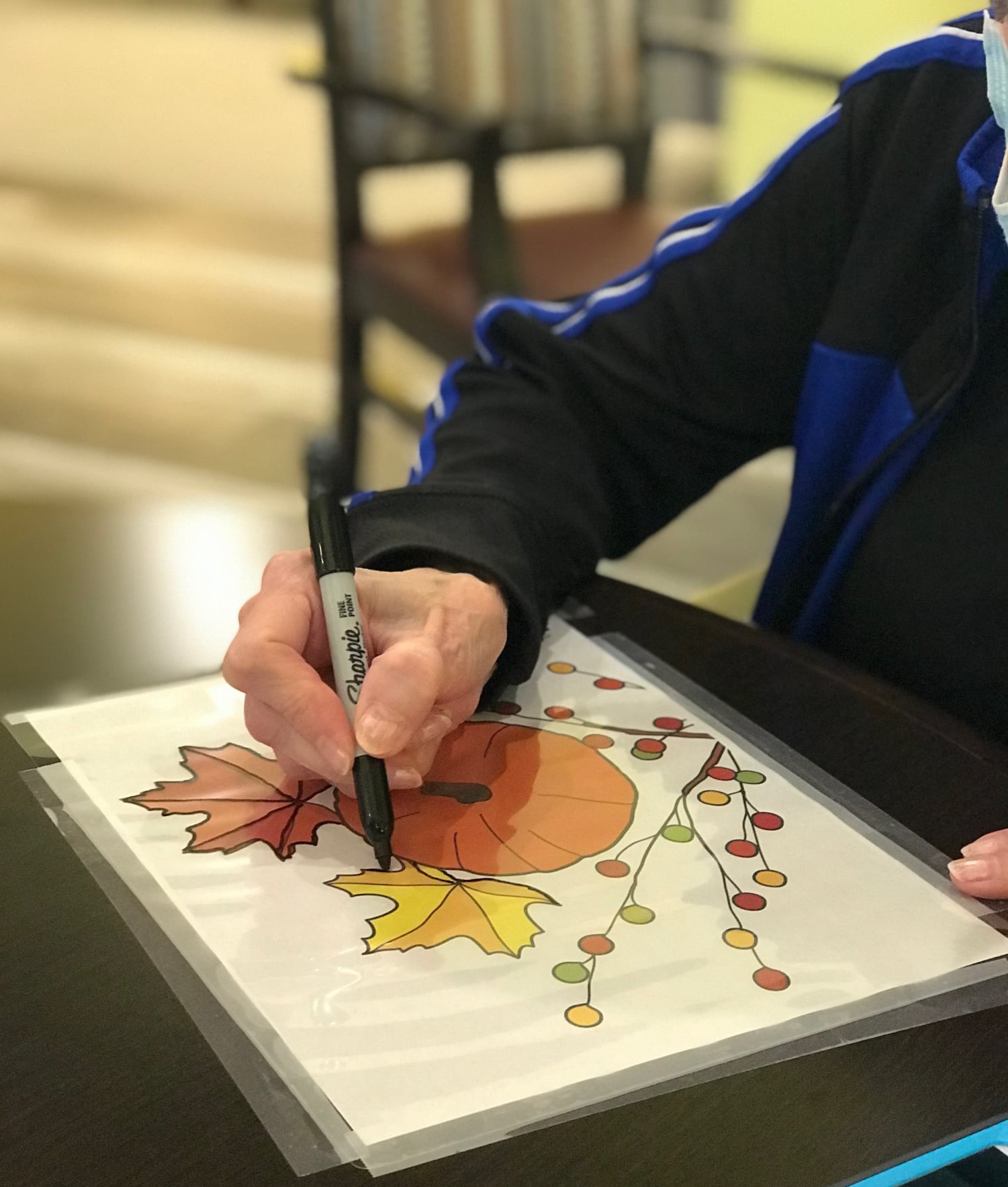 Physical Activities
Seniors who are physically active are often healthier longer.  The Park at Bay Area offers a variety of the following activities to keep your body healthy and strong.
Dance Lessons – Having some fun dancing can be excellent for physical health and wellbeing.  Consider ballroom dancing with a partner or take up some line dancing or maybe even Tai Chi!  Numerous other options exist and all are perfectly suited to a relaxing, healthy level of exercise.
Exercise – Exercise Programs are an excellent way to stay fit.  Here are some examples:

Stretches work for a lower level of intensity and can still provide excellent results.  We offer options like Yoga and Pilates.
Weight training is also available and an acceptable option for most seniors.  It allows you to slowly build strength and muscle mass.
Memory and Mental Activities
Keeping your brain sharp is just as important as keeping your body in good shape.  The Park at Bay Area offers a wide range of programs specific to do just that.  Here are a few options.
Arts & Crafts – Create an enjoyable experience.  Knitting, painting, pottery, or creating beautiful wreaths are just a few examples of the many arts & crafts projects to choose from.  
Computer Access – Enjoy learning how to communicate with your loved one through FaceTime, Skype, email, or social media access throughout the facility.
Music – Wouldn't you love to spend some time singing every day?  Music is calming and relaxing and can also be uplifting and fun.
Trivia – Participate in Trivia with others in our Activity Program.  It keeps the mind sharp while having a blast with friends!
Reading – A good book can help anyone enjoy a higher quality of life.  Curl up with a book and a cup of tea or coffee in one of the many quiet areas we offer throughout the facility.
Games – Enjoy having fun with a group of friends.  We offer many games ideal for our residents including:

Crossword puzzles 
Bingo
Jigsaw puzzles
Board games 
Card games of all types 
Video Games

Gardening – Enjoy our many outside areas to create your own garden experience.
Pets – We are pet friendly!  Our outdoor apartments are perfect to accommodate for pets.  
Watching Movies – It has never been easier to spend time watching movies.  You can stream old and newer movies easily due to our access to Wi-Fi throughout the facility.