We embrace and appreciate the opportunity to care for your loved one.
Forget the stories you've heard about seniors sitting around falling asleep to sit-com reruns.  When you move into The Park at Bay Area Assisted Living and Memory Care community, you can enjoy a life rich in quality care, genuine friendships and fun activities.
From restaurant style dining to assistance with personal grooming and managing medication, our assisted living community gives you the chance to make the most of your golden years.  We welcome and encourage new residents to get involved with our wide range of activities, which change daily.  You'll also have more time to pursue your passions because we handle the mundane chores, like housekeeping and laundry.
Our family-style environment empowers residents to spend their retirement doing the things they enjoy most.  The Park at Bay Area is conveniently located near restaurants, parks, shopping, hospitals, places of worship and more.  We even offer transportation services so you can enjoy the perfect combination of quality care and independence.
What is Assisted Living?
Assisted Living is designed for seniors who need a little more day-to-day assistance with activities of daily living.  Our community has specialized professional care that helps residents move past daily challenges and focus on enjoying life.  We have programs and team members in place who can provide support with everything from basic care to recreational activities and transportation.
How Much Does It Cost?
Because every community and every senior is a little different, the price can vary depending on factors like the apartment style you choose and how much help you need throughout the day.  That's why we work together before you arrive to create a custom service plan that meets your specific needs.  The best part is that you only pay for the services you need, which means you're likely to find something that fits your needs — and your budget.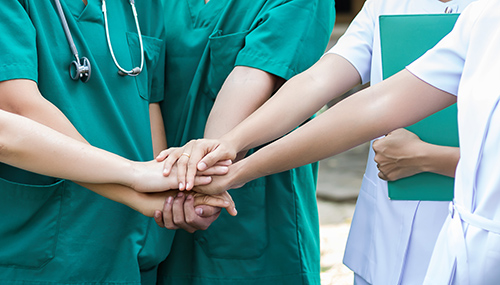 When Is It Time for Assisted Living?
With custom service plans, excellent amenities, and opportunities to meet new and interesting people, our assisted living community sounds pretty great!  We even have a sports lounge, recreation center, and on-campus hair and nail salon.
But how do you know when the time is right?
Everyone's situation is different, but there are a few things you can think of if you are considering assisted living for yourself or a loved one.  Such as medication management, socialization, catered dining services, exercise programs, housekeeping and laundry services, and general overall care.