We embrace and appreciate the opportunity to care for your loved one.
Memory Care Living
Memory Care is a long term care solution for older adults living with memory loss, including Alzheimer's and other forms of dementia.  Generally these services include a secure unit with staff trained to understand the needs of people with dementia.  
Our secure Memory Care unit provides a safe environment with a beautifully enclosed courtyard.  With our open design and floor to ceiling windows around the courtyard, residents are in staff's view at all times.  Our unit is staffed with caregivers accustomed to the impulsivity and reduced safety awareness that people with dementia may exhibit.  The staff is trained to respectfully redirect the resident to the appropriate activity or location.
What is a Memory Care Unit?
A Memory Care Unit is an Assisted Living Facility wing that's designed to be very comfortable and safe for residents and employs people trained to work with residents who have Alzheimer's or other memory disorders.  Assisted Living facilities consist of efficiency style apartments so residents can retain their feeling of independence.
How Much Does It Cost?
Choosing the right Memory Care community is important, but as you begin exploring your options, you may find yourself wondering, "How much does Memory Care cost?" It's a good question, our Memory Care is an all inclusive rate which includes apartment living, all utilities, staff care, medication management, and specialized activities.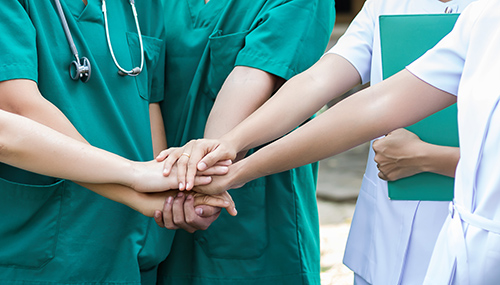 When Is It Time for Memory Care Living?
Although many families are able to care for someone with Alzheimer's or other forms of dementia at home, as the disease progresses it may reach a point that makes home care unmanageable, even with trained caregivers.  When caring for someone with dementia becomes a health and even a safety issue, placement in a Memory Care facility may be the best option.
Here are some things to consider when deciding whether memory care placement is right for your loved one:
     *  Have any accidents occurred recently with appliances in the home, such as forgetting to turn off the stove?
     *  In the event of a fire, do you feel your loved one is capable of following appropriate emergency measures, including calling 911 and leaving the premises?
     *  Has your loved one become progressively more dependent with their activities of daily living (eating, dressing, bathing)?
     *  Has  he or she become easily threatened or suspicious of others, fearful of taking medications, or of eating certain foods?
     *  Is your loved one taking medications on schedule, following correct dosages, and willing to use an organizer/reminder device if necessary?
     *  Has your loved one gotten lost while on a walk, or running errands?  Is he or she unable to remember personal information such as address, phone number, contacts, that enable them to return home?
     *  As their caregiver, is your own health at risk?  Are you missing a lot of work, or unable to manage your other responsibilities?
     *  Do you have additional support to care for your loved one?
     *  Is the amount of home care assistance needed likely to become so great that it is not an affordable option for your family?